TV Host, Designer & Author Christopher Lowell Shares Decor Tips and More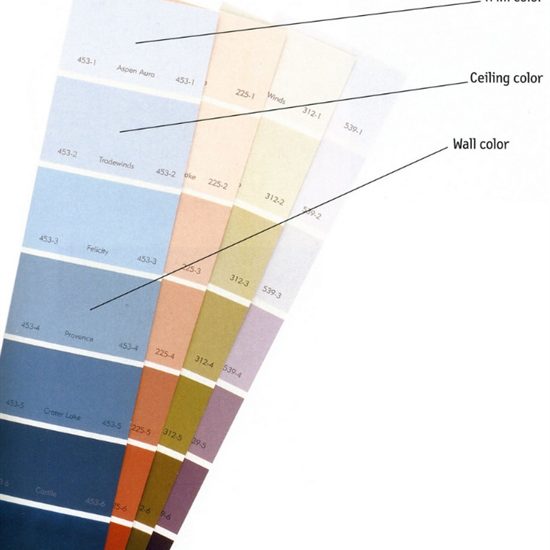 Emmy Award-winning host and best selling author, Christopher Lowell's mix of practical advice and infectious enthusiasm has made him one of America's most recognized and trusted authorities in the home improvement category. Dubbed the Doctor of Design by U.S News & World Report, Christopher Lowell believes that decorating is a form of empowerment therapy and that his mantra, "You Can Do It" is a way of life. The success of his ever growing multi-media company proves that Christopher Lowell has made a loyal connection to how America wants to live now and in the future.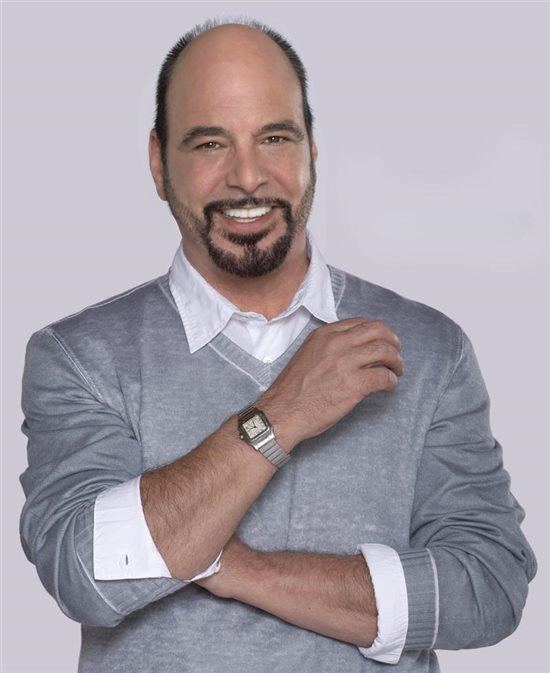 Recently, I had the opportunity to ask Christopher a few questions. This is what transpired.
What or who has most influenced your own design aesthetic?
First it was my years in the American theater as a set, lighting and costume designer. It's a far more high-pressured job then any interior designer has to go through. Then it was what I learned running a successful advertising agency, telling mini-stories in 30 to 60 second commercials.
But when we launched our first TV series (Interior Motives with Christopher Lowell- just a few miles away from Lamps Plus' corporate offices) and were able to really connect with millions of viewers who shared their stories with us everyday, that was amazing.
They taught us 'who' they 'were' and the lifestyle challenges they faced everyday. It affirmed to us the transformation quality of personal creativity and the fact that when the physical interior changes (our homes) the mental interior (our heads) can change too. Powerful stuff.
So it's really the viewer that motivates us to solve their problems, uncover their hidden creativity and get them to use the home as their personal design incubators to define who they are TODAY.
So it's taught me to never indulge my artistic whims, but to work hard to put out there (through product and education) things that today's households need in the most attractive way possible.
What are you obsessed with right now?
Teaching people how to purge and re-think their homes in a brand new way. As we move through these shifted economic times, helping them to understand that a well thought-out home that pampers and inspires has little to do with money or square footage, but rather, careful thought. My 7 Layers of Organization book is a vital tool for people who are trying to purge their homes to get ready for the future.
It is also a topic that I tackle in my web series Ask Christopher, we took a small, rented showcase house and furnished it with only things I felt will endure the test of time—much of which came from mass market versus designer showrooms.
In our second season, rather than moving on to a new showcase house, we decided to stay put and completely redo the home again but using the exact same furnishings. This time with the mandate that everything had to move to another location in the home.
This idea of course was to prove that if you invest in timeless, classic things, re-think your home form a new perspective and are willing to roll up your sleeves and apply careful thought, that you too can have what seems like a brand new home with what you already may own.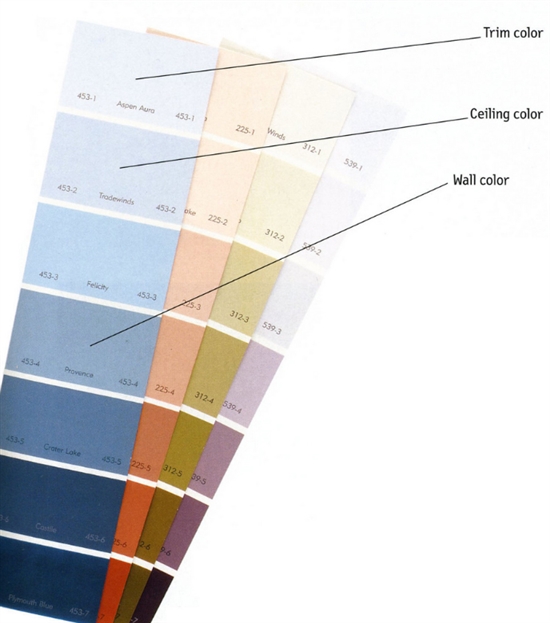 What is one "trick of the trade" that you implement in your designs?
A technique I call color sculpting. Using three to four shades of the same color in a single room. It allows you to bring key walls visually forward and recess walls that seem to close. It creates space and depth where there often is none. Then painting your ceiling as well. Once you introduce rich wall color it's vital that you paint the ceiling so it doesn't look unfinished or like you spread a bed sheet over the top of the room.
When decorating splurge on….
Great wall color. Nothing will transform a home or pull its furnishings together better and easier then a great color scheme. If you can afford a professional paint crew, even better…Splurge on anything you deem timeless and classic.
If you can ask yourself, "In a decade, will this still be in vogue and will I still love it?" and answer yes, you're good to go.
How important is lighting to your designs?
Very. My years as a set and lighting designer in the American theater taught me how vital lighting really is. Layers of light in a space, gives the room its drama. It creates shadow and mood, which creates romance and intimacy.
What tip of the trade can you share about lighting?
Put everything on dimmers, even table lamps. It allows you to go from tasking to relaxing with a flip of a switch. You can therefore control the mood of the room as you transition from day to night.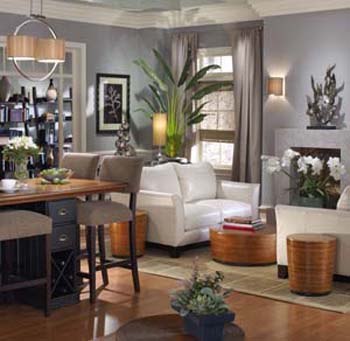 What do you see as the next design trend?
Open spaces. Formal rooms are going away in favor of more open communal spaces that are flexible and can reconfigure easily depending on the household activity. This concept has been happening in many boutique hotels and is now moving into the home in a big way.
It's not that you won't have the formal dining room table. It's just that it will no longer be sitting alone in a rarely used room by itself. Same with formal living rooms—walls are coming down to open up larger flex environments that are casually elegant and put comfort before form.
What is your favorite thing at home that you didn't design?
That's a hard one. I've been designing home product for 18 years so almost everything in my home has my logo on it. But I did inherit an extraordinary collection of 16th and 17th century Majolica dishes and serving pieces that I love in green leaf patterns that are amazing. I prize them.
What would be your dream project?
I've been fortunate to design almost every kind of structure over the years both commercial and residential including building homes for other clients. But I've never built a custom home for myself—imagine. I'm happy that I didn't up to now because my needs, interests and goals are so different today then they would have been say, even a few years ago.
Since I've moved to Santa Fe, New Mexico, I've fallen in love with the traditional adobe construction and would love to design a home that is traditional adobe on the outside but modern in the inside with movable walls in open spaces with the kitchen being in the center of the largest open space. I've continued to refine the plans a million times and I'm sure once it finally goes into construction, knowing me, I'll film it as a series and a book, too.
Images courtesy of Christopher Lowell.
More Home Style Ideas and Advice
Designing With Light – Living Rooms and Family Rooms
Designing with Light – Bedroom Lighting
Getting the Best Home Office Lighting