All About Ceiling Fan Light Kits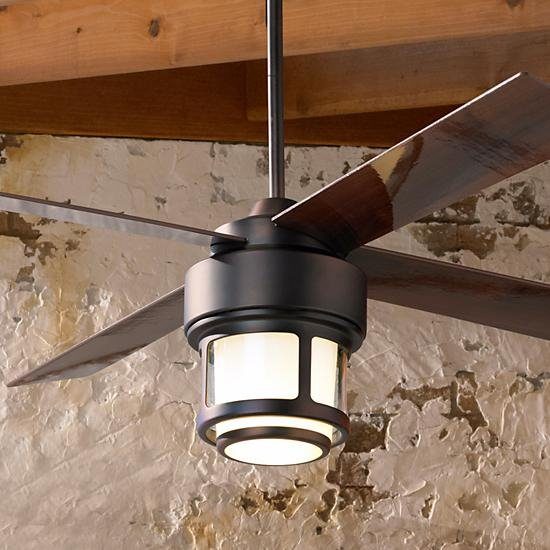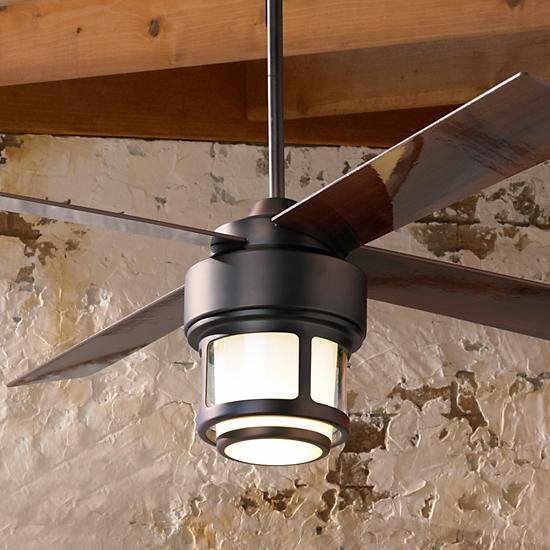 Although the motor is the most important part of a fan, the ceiling fan light kit is undoubtedly the piece that people notice first when looking at a design.
Adding Light to the Ceiling Fan
The right kit can enhance or subtly accent your existing décor with functional room lighting. And with the variety of styles and models available today, finding one to fit your individual décor is easy. With the right ceiling fan you can add that extra "finished" decorative touch that helps make a room really come together.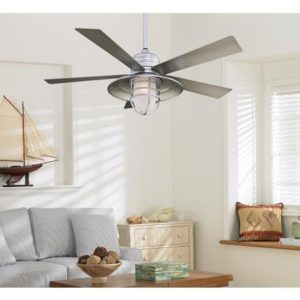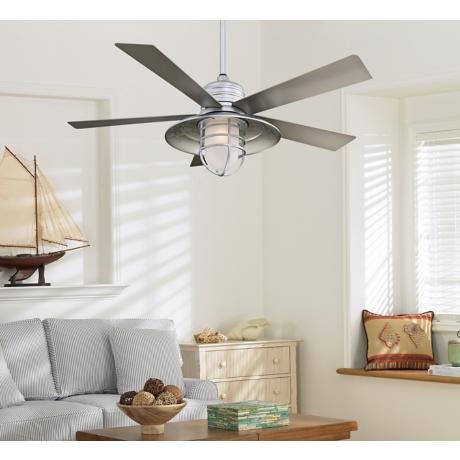 Built-In Light Kits vs. Add-On Lights
Since most ceiling fans are purchased to replace existing light fixtures, you will probably want to add a light kit to your fan. Many fans come pre-built with lighting integrated into the design. These ceiling fans with lights are a no-hassle way to get lighting with your new fan, and come in a wide range of styles and features.
Other fans have light fixtures as an option; you can buy a design with a light or without, the choice is up to you. At Lamps Plus, we have an online feature that allows you to customize a fan with your choice of motor, finish, blade finish, and light, should you wish to add one. See our Design Your Own ceiling fan customization section for more information.
Light for Different Room Uses and Areas
When buying a fan or adding a light kit, remember to take into consideration the room it's going to be placed in. You'll probably want brighter light for high traffic areas or task areas such as kitchens, dining rooms and hallways.
In other areas of your home, such as TV rooms, children's play areas or bedrooms, you can opt for less light output.
Either way, placing your fan and lights on a wall control or adding a fan remote control is a great way to create the light level and atmosphere you desire. These inexpensive controls will give you great versatility and flexibility.
Ceiling Fan Light Kits and Light Bulbs
There's also the fan bulb to consider. Many fans offer halogen bulbs for a bright, intense light source. For more general room illumination, try using glowing 'A' lamps or energy efficient Energy Star compact fluorescent bulbs (CFLs), or new LEDs.
These bulbs will save you money by cutting energy costs, which is what getting a fan is all about. CFL and LED bulbs also cut the heat that halogen or normal incandescent bulbs put out by a whopping 80% or more.
Lamps Plus offers a wide range of ceiling fans with integrated lights as well as light kits to meet all of your needs.
Questions?
Call 800-782-1967 to speak with one of our friendly, professional Lighting & Home Decor Consultants or visit a Lamps Plus location near you. Whether via phone or in person, we're happy to assist you in completing your project.
More Ceiling Fan Ideas and Advice
5 Features to Look for in a Ceiling Fan