Industrial Style Ceiling Fans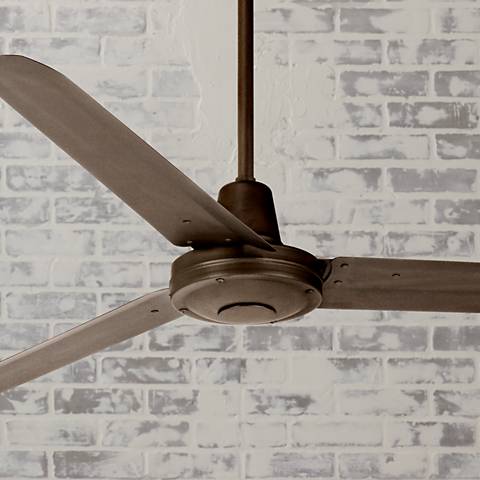 Remember that wobbly, loud ceiling fan in your grandparent's house? Good thing times, and ceiling fans have changed.
Today's designs come in a wide variety of styles, including popular industrial style ceiling fans that command the spotlight in any room.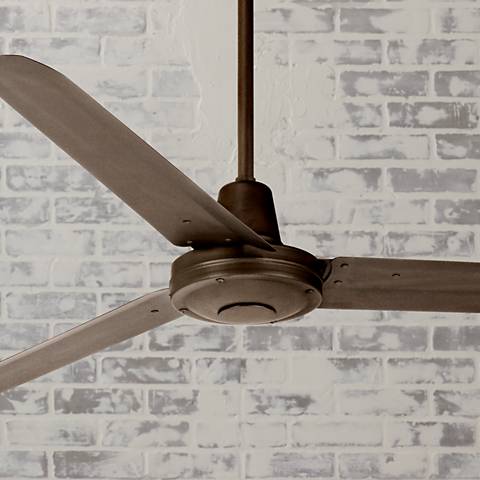 Here, some inventive new options for industrial style ceiling fans:
1. Brushed Nickel Industrial Style Ceiling Fans
For outdoor spaces and industrial-style rooms, a smooth and sleek brushed nickel ceiling fan is a great choice for the industrial look.
Fans with six blades offer a contemporary look and a clean, streamlined profile. Look for fan designs that come with a remote control for easy on-off function.
2. Galvanized Metal Fans
These ceiling fans have industrial style written all over them.
From the galvanized metal blades to the caged industrial light, they are full of rustic flair.
Pair them with farmhouse lights and furnishings to create a space full of personality.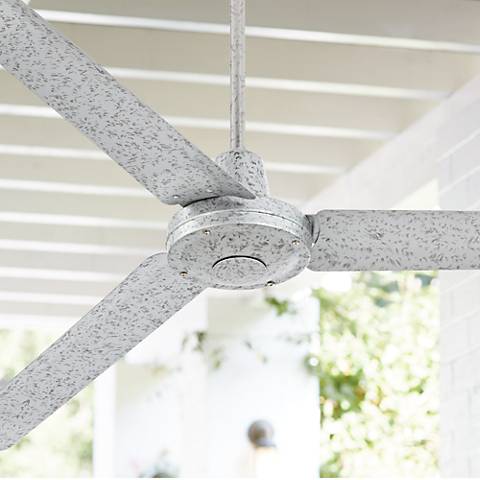 3. Rustic Oil-Rubbed Bronze Fans
For true industrial flair and design, this dual head oil rubbed bronze ceiling fan is a stylish option.
Adjustable twin turbo fan heads offer versatility and high-powered performance.
The fixture also integrates a halogen light that includes a cap for non-light use.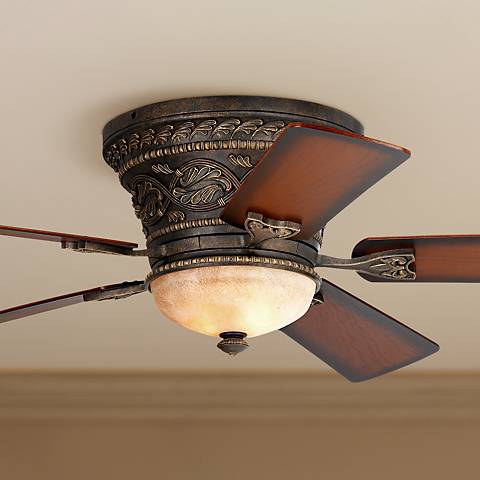 4. Dramatic Five Light Ceiling Fans
Sleek and contemporary, this industrial style ceiling fan with a brushed nickel finish is the perfect combination of style and function.
Equipped with a 16″ fan head that tilts in different directions, this fan blends seamlessly with a variety of decorating styles.
It also features five lights, brushed nickel styling and comes equipped with a hand-held remote.
Industrial style ceiling fans are a classic and stylish option to add to any type of room or decor.
And one thing is for certain – they aren't your grandmother's ceiling fans.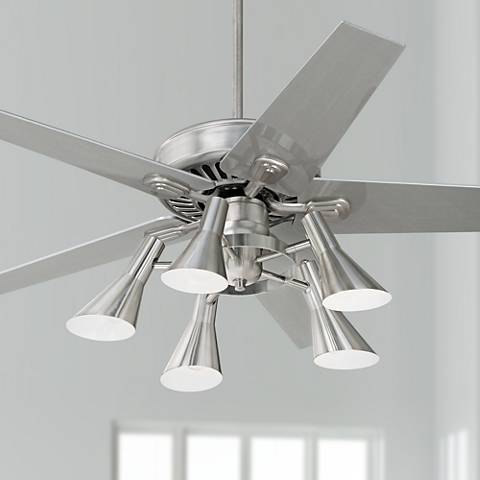 More Ceiling Fan Ideas and Advice
5 Features to Look for in a Ceiling Fan