Stylish Ceiling Fans – What's Trending Now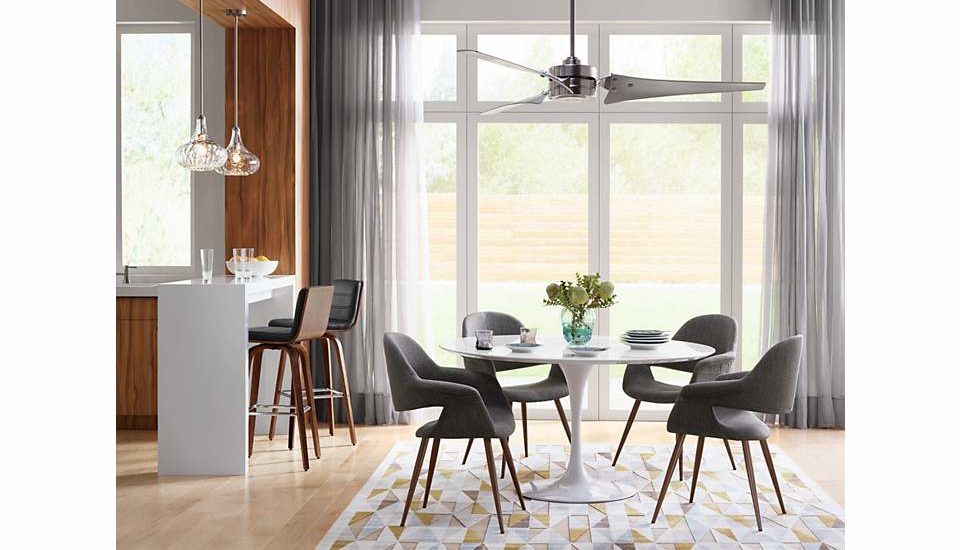 Ceiling fans are in style. Here, inspiration from four of our most favorite ceiling fan styles.
Modern Ceiling Fans
Modern ceiling fans are a designer's best friend. Let's face it, ceiling fans can look dated depending on the overall look of a room. Newer fans are sleek, can disappear up into the ceiling and yet still cool a room or terrace on a hot day. Don't be scared to embrace a brushed steel look if you have been a classicist, as the cool industrial vibe is fabulous in lofts or smaller rooms.
Traditional Ceiling Fans
If your style leans more to the traditional, there are plenty of stylish options to choose from that will stand the test of time. Choose from traditional ceiling fans in a wide range of finishes from wood to bronze. Some come with decorative flourishes or intricate details that will compliment your space's interior design style.
Tropical Ceiling Fans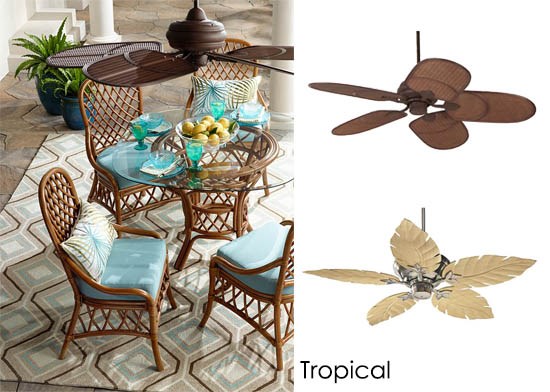 Tropical style ceiling fans are timeless in warm climates on terraces and generate a serious Hemingway vibe. Whether you choose a tan rattan or a version with wooden blades designed to look like banana leaves, the look exudes a fuss-free and relaxed aesthetic, perfect for people who entertain and live for the ease of outdoor living.
Classic White Ceiling Fans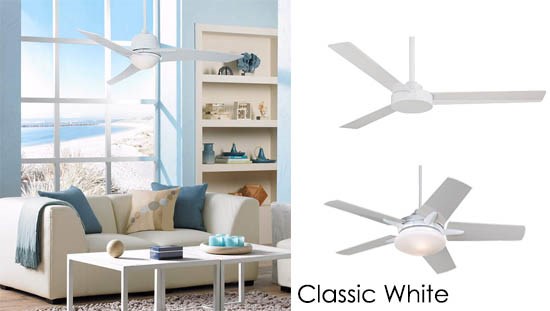 If you can't make up your mind and are generally traditional when decorating, go with a classic white ceiling fan. Because most ceilings tend to be painted white, this lower-cost fan is the most common for a reason.
It cools, fades into the background, and goes with virtually all transitional and traditional decor. Unless you have a very specialized design scheme, you cant go wrong with this version.
So you see, today's indoor and outdoor ceiling fan designs are not the rickety ceiling fans you remember from your first apartment or grandma's house!
More Ceiling Fan Ideas and Advice
5 Features to Look for in a Ceiling Fan