8 Quick Tips for Picking the Perfect Ceiling Fan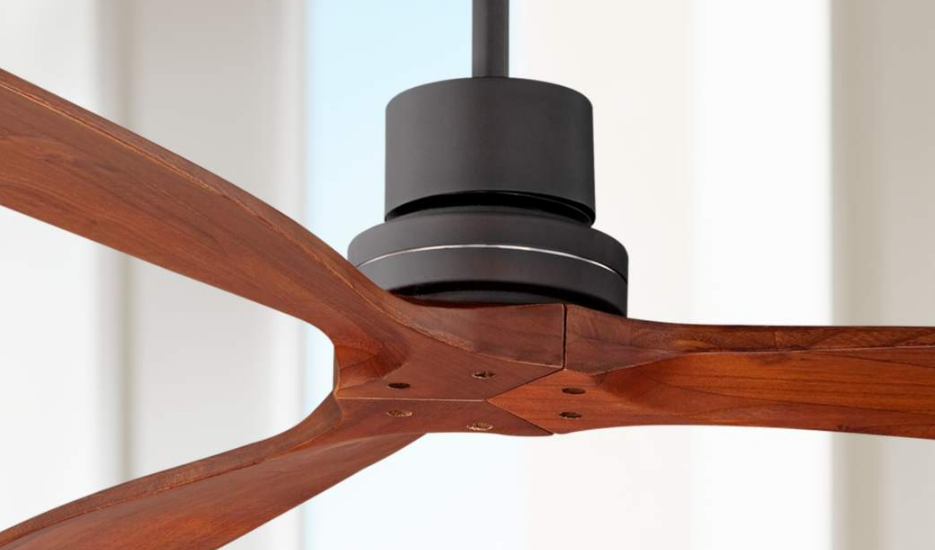 If choosing the right ceiling fan for your space seems overwhelming, here are 8 tips to help you make your decision.
Quick Tips for Buying a Ceiling Fan
1. Bigger rooms need bigger fans. Here's a quick guide:
Rooms up to 225 sq. ft = 50-to 56-inch fan
Rooms up to 144 sq. ft = 42-to 44-inch fan
Rooms up to 64 sq. ft = 32-inch fan
2. Fan blades should be at least 7 feet above the floor. A blade height of 8-9 feet is optimum.
3. Look for a motor that can do the job.
4. The amount of air moved by a ceiling fan depends on the angle, or pitch, of its blades. A pitch of 14 degrees is optimum for maximum air movement.
5. Look for light fixtures and fitters that match your fan's finish.
6. Determine if you will need electrical wiring installed to the part of the room you want to add the fan.
7. When adding a fan to the bathroom, look for one specifically designed and UL-listed for damp locations. Want one for the patio? Opt for a fan that is UL-listed for wet locations.
8. Buy the best quality ceiling fan you can afford.
For more inspiration, view the ceiling fan videos below from the Lamps Plus YouTube channel.
Ceiling Fan Questions?
Call 800-782-1967 to speak with one of our professional fan consultants or visit a Lamps Plus fan store location near you. Whether via phone or in person, we're happy to assist you in completing your project.
More Ceiling Fan Ideas and Advice
5 Features to Look for in a Ceiling Fan