Chic and Sculptural Black and White LED Ceiling Fans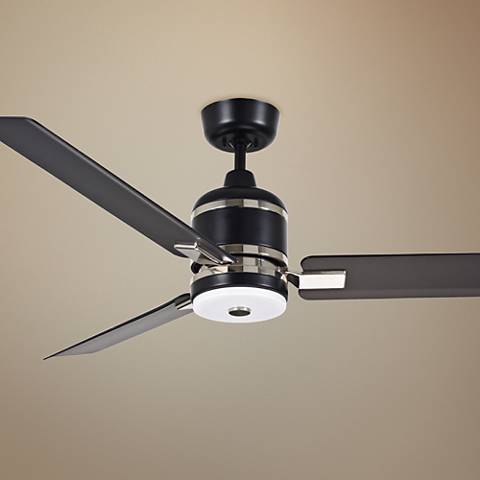 You don't have to sacrifice style for comfort when shopping for a ceiling fan.
Ceiling fans used to be an eyesore to the design aficionado, but no longer. There is an LED ceiling fan available in almost every style and material you can desire.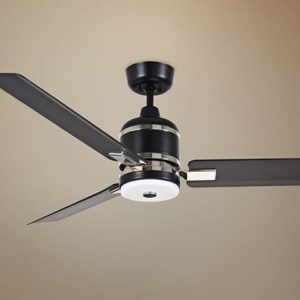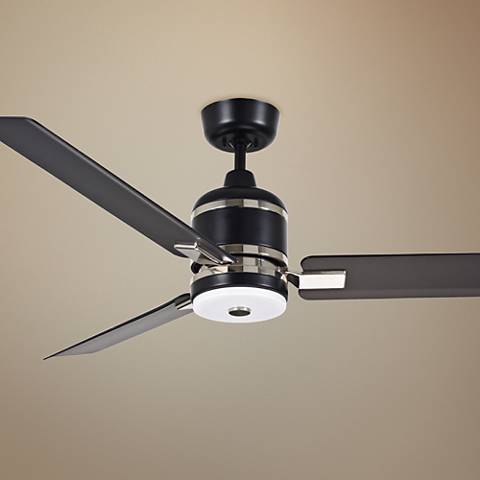 Lighting is an opportunity to make a powerful design statement. Black-and-white LED ceiling fans are a triple threat.
These sculptural beauties offer functionality in air movement, energy savings with LED lights, and the oh-my-wow style factor.
The power of style can affect mood in a way that is just as essential as the other two factors. The following five ceiling fans are just a taste of the selection at Lamps Plus.
1. The Spyder ceiling fan is a current favorite. Combining the dazzle of a mid-century modern chandelier with the sleek silver blades, this LED ceiling fan is sure to get noticed in any room. With 170 lumens, the light is comparable to a 20-watt incandescent.
2. With a visually subtle integrated LED downlight, the ceiling fan has black molded blades and is UL listed for damp locations.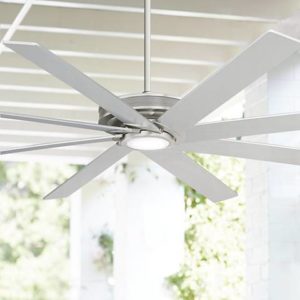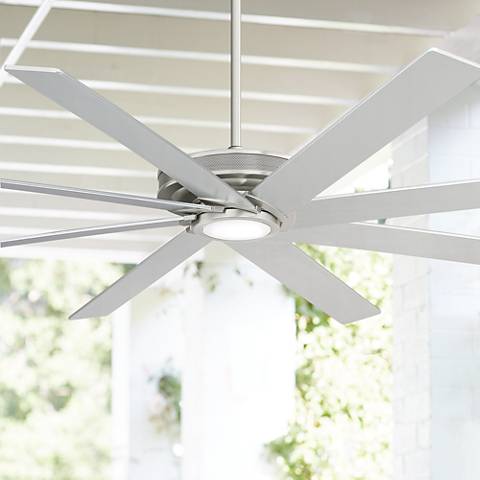 3. Simplicity in design is sometimes a moment of elegant perfection. With brushed nickel motor and frosted opal glass light kit surrounded by nine black blades, this ceiling fan offers six speeds and comes with a remote.
4. The cylindrical brushed nickel finish and the four oil-rubbed bronze blades combine for a visually strong yet simple look. It includes a 12 watt LED, which is equivalent to the old 60-watt incandescent workhorse of most homes.
5. A modern angelic look, this ceiling fan could also fit seamlessly into a modern shore home with its sweeping blades. With a dimmable 17-watt LED (equivalent to 75-watt incandescent), it includes a remote.
Inspired? Shop for Lamps Plus ceiling fans to find the one you can't live without.
More Ceiling Fan Ideas and Advice
5 Features to Look for in a Ceiling Fan