Company Talk – Tips for Creating a Warmly Styled Fall Home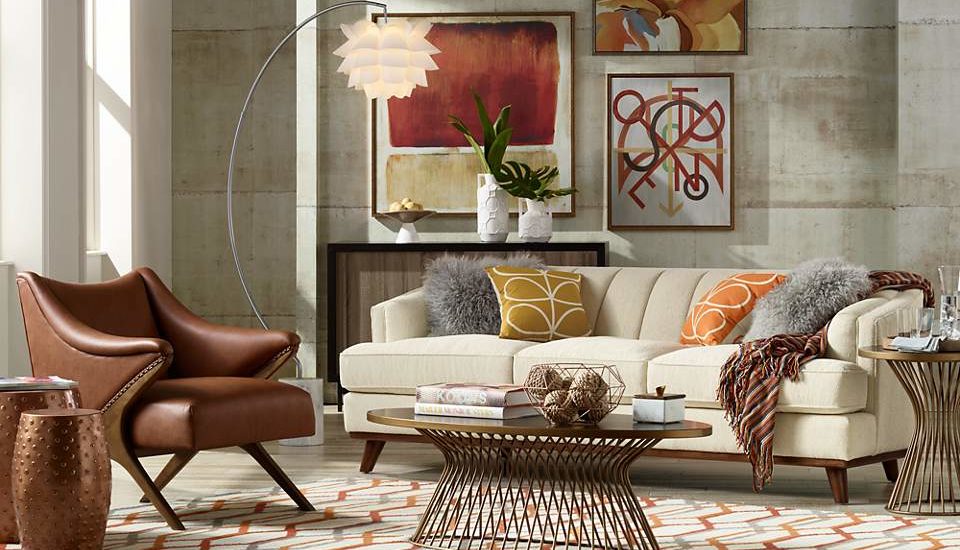 We recently chatted with Lamps Plus' Interior Design Manager, Lynda Gould, about tips for creating a warm and inviting home space. Lynda creates the room scenes for our catalog and website. She is an expert at styling interior vignettes that set a mood for any interior space.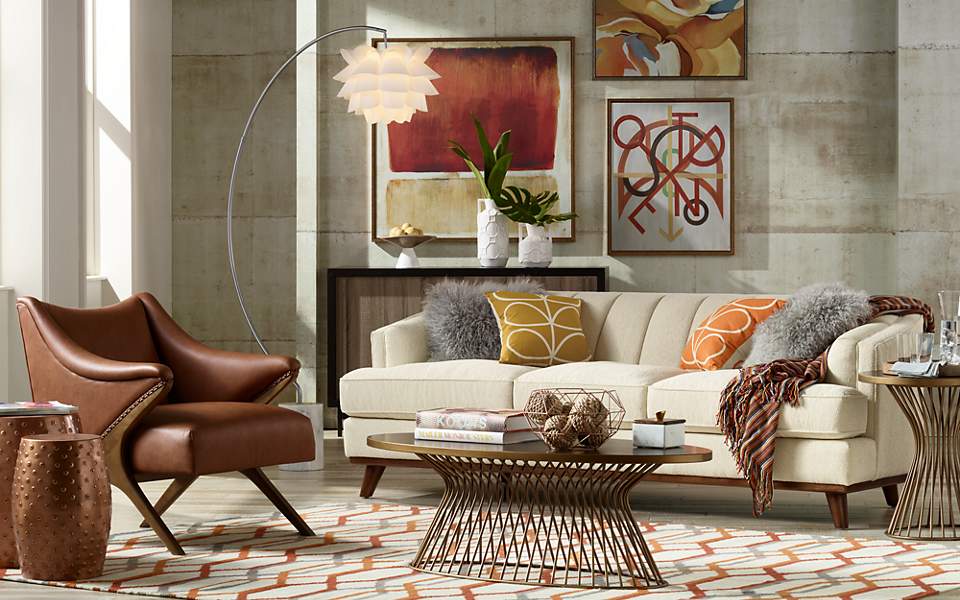 LAMPS PLUS: What are some tips for creating a warm home for fall?
LYNDA GOULD: The entry, dining, guest bath, and living room are areas of the home that can be accessorized to create an inviting environment. The entry or foyer of the home is where the décor makes the first impact. A new chandelier coupled with coordinating candlesticks, and a fall floral bouquet on a console add an inviting warmth. Add an area rug with colors to compliment the décor and anchor the space.
Mood lighting ads drama in a dining room and can be accomplished with a great chandelier and a dimmer switch. Add earth tones of rust, olive and harvest gold to the tabletop centerpieces and candles. Refresh the chair seats with new fabric in coordinating colors to spice up the room.
A decor makeover for the living room can be accomplished with innovative patterns and colors on coordinating pillows, lamp shade, small accents and a grand area rug.
Don't forget the guest bath. By adding a new light fixture and coordinating towel bar, along with a mum floral, aromatic candles, and new designer hand towels, your guests will feel very pampered.
LAMPS PLUS: What do you see being the stand out color for this fall?
LYNDA GOULD: As fall approaches I see the color combination of sage, mixed with accents of marigold and spice tones. Marigold is showing up in fashion accessories as a strong accent color.
LAMPS PLUS: What light fixture has been the biggest seller rolling into the fall season?
LYNDA GOULD: Rolling into the fall season our Oil Rubbed Bronze Chandeliers are a great choice for the dining room. The creative iron design enhanced by the champagne glass is a perfect transitional style which adds interest and compliments a variety of room décor.
LAMPS PLUS: Incorporating flowers into the decor is a great way to create a warm home. What flowers do you recommend for fall bouquets?
LYNDA GOULD: Great flowers which speak to the fall season are mums. The beautiful color palette from deep rust to mustard toned yellow that mums provide add warmth and interest to the home. Mums mixed with a variety of greens and dried twigs can make wonderful arrangements.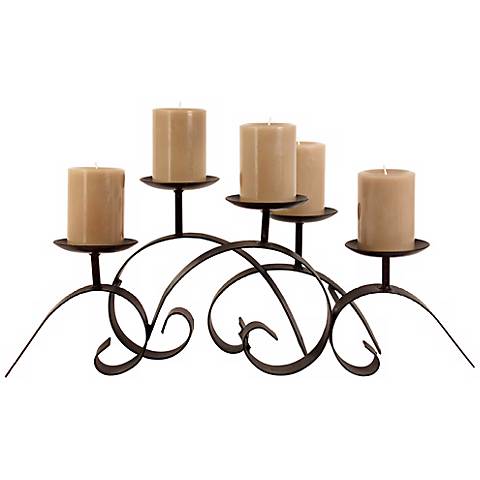 Here are five fall accessories to welcome the change of season:
1. Decorative pillows: pillows are a quick and easy way to some seasonal color.
2. Area Rugs: rugs can complement your decor and add a splash of color too.
3. Art work: use paintings or prints to add earth tones of rust, olive and harvest gold to the walls without having to paint the walls.
4. Iron home accessories: We all look great in candlelight and an iron candleholder is a great way to add a dramatic touch to your dining table.
5. Scented candles: Scent is one of our strongest senses and can evoke memories. Consider adding scented candles for an evening to remember.
More Home Style Ideas and Advice
Designing With Light – Living Rooms and Family Rooms
Designing with Light – Bedroom Lighting
Getting the Best Home Office Lighting