Cooking With Kitchen Lighting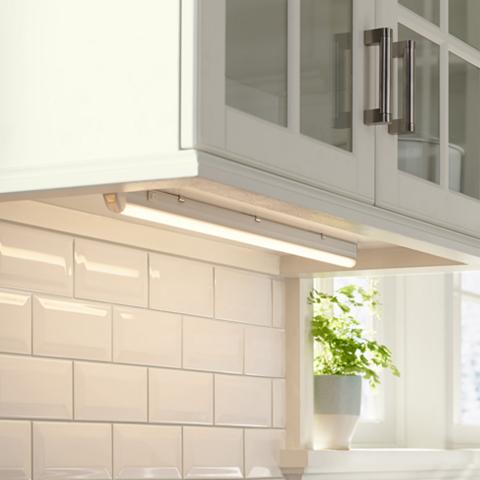 In the modern home the kitchen is a multi-purpose room. In addition to the ho-hum tasks of storing, selecting and preparing food, today's kitchen space multi-tasks as an entertainment area, a family gathering space, a work and homework center and more.
The Key to Kitchen Lighting: Use Multiple Lights
Such versatility requires a the right type of kitchen lighting and a plan that's equally versatile and flexible. Yet too many kitchens still are lit with nothing more than an overhead fixture, meaning that the under-counter spaces and the perimeter counter tops, where most of the work is done, are left in shadow.
Thankfully, kitchen lighting has come of age in the last couple of years, with more styles and designs being available than ever before.
While the right lighting recipe for you will depend on the size, complexity and end-use of your kitchen space, there are a couple of things to keep in mind when designing a kitchen lighting plan.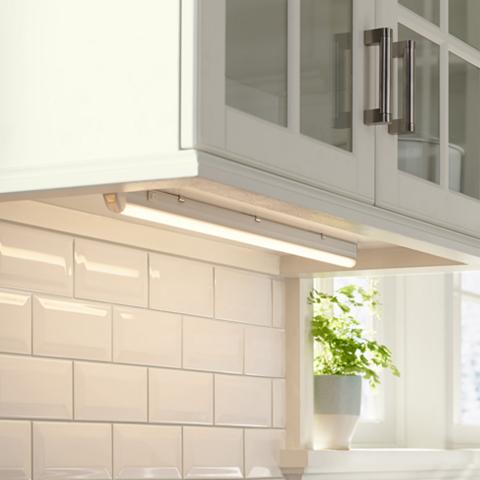 Main Kitchen Areas to Consider
For starters, let's consider the main areas to illuminate. Stove and sink areas call for down-lights or recessed ceiling lights to create task lighting for cooking and cleaning. Adding lighting to these areas also allows you to draw attention to dramatic stoves tops or sink areas.
The kitchen table is another focal point, as are kitchen islands and peninsulas. Even if the rest of your kitchen space features recessed lighting, a pendant or chandelier fixture in these areas can add some color or style by breaking up the space without obstructing views.
Lighting the spaces above and below the cabinet spaces has become increasingly important and popular. With many newer kitchens featuring tall spaces, cabinetry often doesn't reach the ceiling. Over-cabinet lights (you can use an under-cabinet light pointed up or a clip light for this purpose) can dramatically emphasize these tall ceilings and help eliminate room shadows.
Under-counter lighting is a necessity, especially in larger kitchens. Used effectively, under-cabinet lights can draw attention to granite and marble countertops, provide effective food prep task lighting, and even help make food look more attractive. It's also a great way to get light into small spaces without taking away precious counter space.
Check out the video below for more under cabinet ideas:
The Kitchen as Work Space
The trend of kitchen workspaces or offices presents a whole new set of challenges. Many times these spaces include a computer or television. The screens of these devices shouldn't be lit, obviously, as too much light can wash out the screens. Under-cabinet lighting from an LED or  halogen  source that's directed to the sides of the screens – say to a keyboard or writing area – will help prevent this problem.
Kitchen Wall Colors and Paint
Also, keep in mind your choice of wallpaper or paint scheme. Dark tiles or wall colors need more light than lighter, more light reflecting colors or tile. Dark wood cabinets may also soak up light, making what would otherwise be a well lighted room feel under lit.
Add a Dimmer to the Kitchen
Whatever your space, you should always consider adding dimmers to the various light sources. Not only does this allow you to easily set the mood in the kitchen and adjacent areas, it's also a great way to save electricity.
More Kitchen Lighting Ideas and Advice
We have videos as well as additional tips and idea articles about kitchen lighting and lighting design that you may find interesting. Click a link below to learn more.
1. How to Buy Recessed Lighting
3. A Guide to ADA Compliant Lighting