How to Buy Close To Ceiling Lights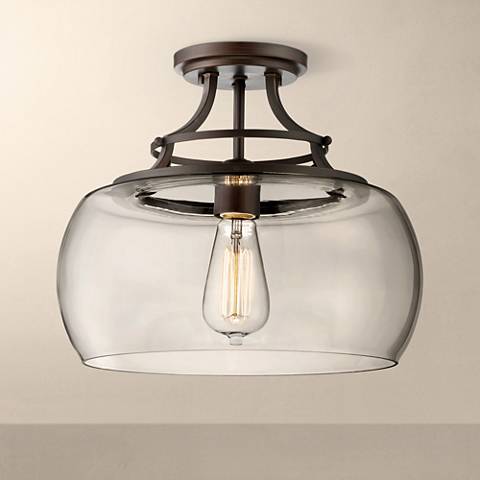 Close to ceiling lights provide great general room lighting and add a special touch to your room decor.
Flush Mount or Semi-Flush Mount
Close to ceiling lights come in two styles: flush mounts and semi-flush mounts.
These fixtures sit directly on the surface of the ceiling without any visible chain or downrod stem.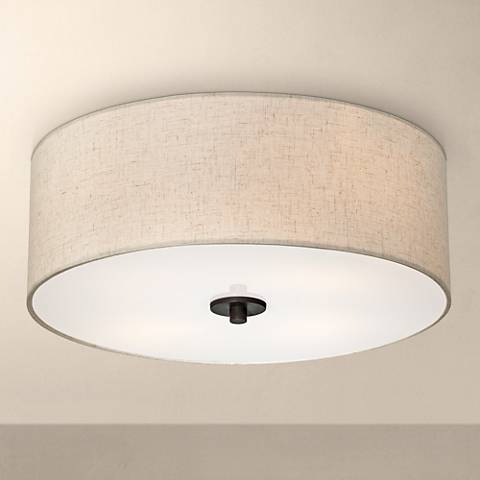 They work best for standard height ceilings of eight feet.
And they offer an unobtrusive visual style.
Unlike flush mounts lights, semi-flush mounts hang a few inches from the ceiling with a small gap between the ceiling and the fixture. They often have a 4" to 8" rod or short pole.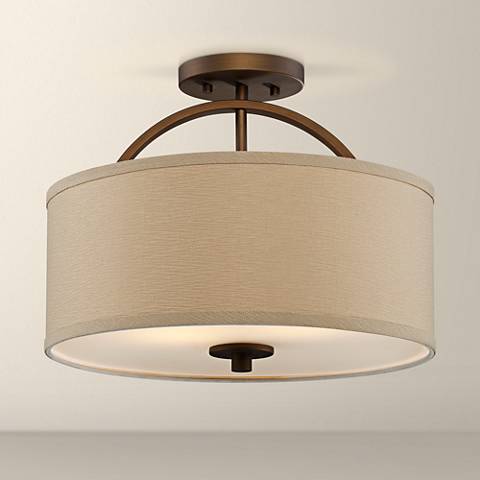 These designs are best for standard height ceilings of eight feet.
Provide more light that bounces out to the ceiling.
Tips for Choosing Ceiling Lights By Room
Bathrooms – Most close to ceiling lights can be used in the bathroom, as long as the area is ventilated and free of excess moisture.
Bedrooms – Choose a fixture with a diffuser or a covered bottom to present the glare from the light bulb while lying in bed. Frosted or marbled glass fixtures are good for the bedroom, as clear fixtures may be too bright for the space.
All rooms – No matter where you mount a close to ceiling light, remember that they only provide general room lighting. To achieve a well-lit lighting plan, use a mix of lighting sources, including table lamps, floor lamps, or recessed lamps.
Hallways – A flush mount or semi-flush mount should provide enough lighting for a hallway; purchase two or more fixtures for a long hallway.
Sloped or Vaulted Ceilings – These fixtures can be used on sloped ceilings, as long as it is labeled in the product details as sloped ceiling adaptable.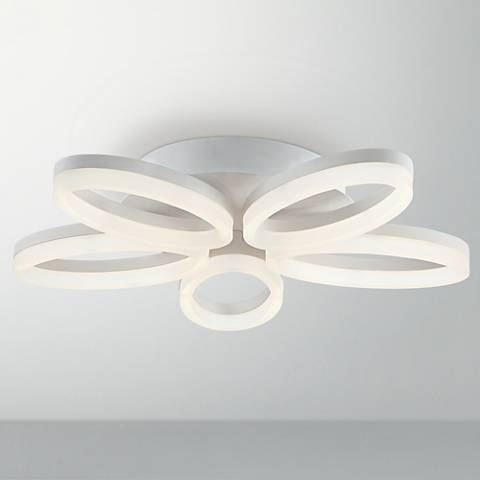 Other Features to Consider
LED Ceiling Lights and Energy Efficiency
Look for LED close to ceiling lights to save money on energy costs and enjoy a brighter light. Some close to ceiling lights are made with built-in LEDs, so you don't have to add any light bulbs.
If the fixture doesn't come with LED lights, consider adding an LED bulb to the ceiling light. Simply use an LED with the right bulb base required by the fixture.
Different Levels of Light
To achieve more than one level of light, consider adding a dimmer to your close to ceiling light. Most of our ceiling lights can be used with dimmers. If a design is not dimmable it will be noted in copy.
More Close to Ceiling Light Ideas and Advice
Close to Ceiling Lights: Low Ceiling Light Solutions
LED Ceiling Lights for Small Spaces
Choosing the Right Ceiling Light