Serenity with Feng Shui Lighting Tips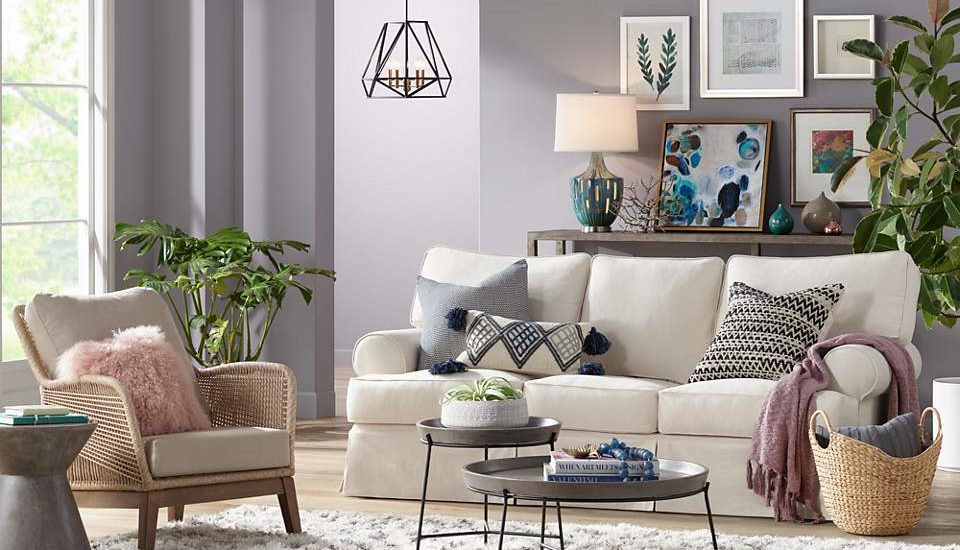 Achieving a Free Flowing Chi
The Chinese words for "wind" and "water," feng shui teaches how to live in harmony with home, garden and office surroundings in order to create the most positive energy flow and mental state of mind. Though there are many different schools of feng shui, the basic beliefs are the same. Practitioners use a number of different approaches and design principles to connect with the energy (chi) or "feel" of a place, and to fine-tune it for those living or working there. These principles can be implemented at little cost in both new and existing buildings, and users believe that allowing for a free flowing "chi" of energy can produce a happier, more positive mental outlook and an abundance of harmony, vitality, joy, love, and peace. Whatever the outcome, the principles of feng shui contain many sound design ideas that are easy to try and fun to put into practice!
Creating a Harmonious Mood for the Home
So how can the principles of feng shui be applied to home lighting? Well, feng shui correctly recognizes that the position of lighting has a profound effect upon the occupants of a home or office. If shadows are cast where we read or prepare food, or if light glares on a computer or TV screen, we will be constantly irritable and out of sorts. Harsh, unfiltered light can also affect our moods. Modern lighting design can help you follow feng shui principles and create harmonious, pleasing rooms to live and work in.
10-Plus Feng Shui Lighting Tips
Here are some specific design steps you can take to follow basic feng shui principles: 1.
Incandescent bulbs
 or warm color temperature LED bulbs will generate a warmer, orange-hue level of lighting than other sources and is well suited to creating inviting living spaces.
Halogen lights
send out a bright light that can be used for reading or directed to a specific area for overall room lighting. 2. Choose color bulbs or shades for the mood you want to create. Pink shades denote calm and pleasure, purple is more passionate and yellow more settled and relaxed. 3. Use a variety of direct and indirect lighting so you can create a softer mood or a more functional lighting arrangement depending on your needs. For example, use
track lighting
or spotlights to focus light on work areas while using softer, more diffused sources (such as
torchieres
or
wall sconces
) for more diffused light. 4. Instead of using one bright light in a room, use two or more softer lights to create a warm general glow and positive room energy. 5.
Lamp shades
made from fabric or paper soften the light and create a more yin (quiet) atmosphere. Metallic or reflective shades will create a harder more yang (active) atmosphere. Use soft shades in bed or bath areas, harder shades in areas where you work or need to be more active. Red lamp shades in a living room bring fame! Pink shades in a bedroom for romance. Purple shades in an office bring wealth. 6. Eliminate sharp edges in a room with corner uplights, torchieres or accent lighting. Softening sharp edges improves energy flow and produces a more restful environment. 7. Uplighting also encourages an upward flow of energy, which is helpful if you have low or sloped ceilings. Light on the ceiling makes a room appear larger and more open. Uplights are also useful to transform dark corners or to illuminate heavy beams, which can lessen their negative chi effect. 8. Add a
mirror
to a wall space to change the direction of a room's energy or to make it appear larger and less restrictive. Mirrors and associated lighting will speed up the flow of chi energy, creating a more dynamic, stimulating atmosphere perfect for offices or study areas. Mirrors are particularly good for dark spaces where you want to reflect a light source. 9. Centuries ago the Chinese would place red lanterns in hallways to give them energy and light. The modern equivalent is red art glass wall sconces along the length of the hall or a
crystal chandelier
with red shades placed at the beginning or end of the space. 10. Irregular-shaped rooms should have a lamp placed in the missing sector or area to maintain proper chi energy levels. 11. To channel beneficial energy from the earth in a garden or driveway setting, use a
post light
with a top light fixture. This encourages good chi to rise and brings good fortune. 12. For more creative energies, try a metal fixture with a white shade in the west corner of a room. 13. Use
dimmers
to create the perfect mood and positive energy. Try these tips and keep making subtle changes and adjustments in your lighting plan. You might just be surprised at the level of happiness and harmony that proper room lighting can achieve!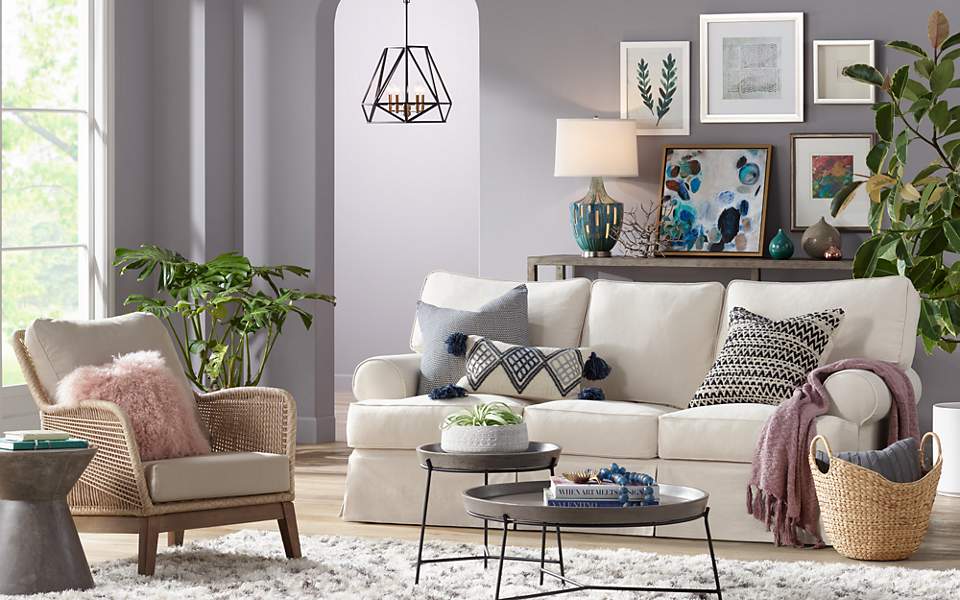 Help with Feng Shui Lighting
Have questions about your feng shui home lighting?
Give us a call
or visit a
Lamps Plus store
for more information. One of our American Lighting Association trained consultants will be happy to answer all your questions!
More Feng Shui Lighting Ideas & Advice
How an Incandescent Light Bulb Works
Add a New Look with Giclee Art Shades
How to Find the Perfect Table Lamp