Quick Guide: Choosing the Right Sized Exterior Lighting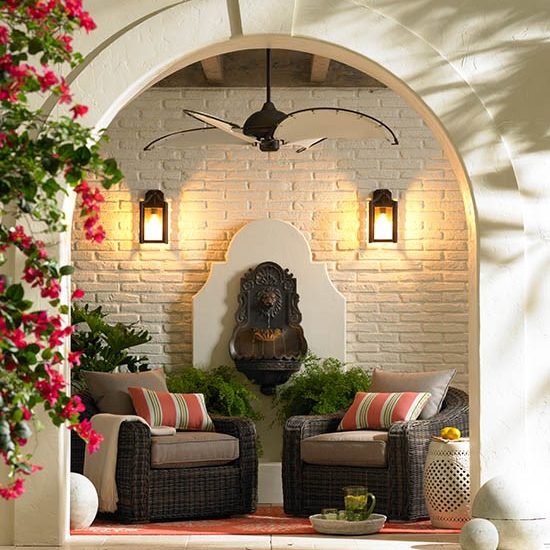 Even more important than the style and finish of your new outdoor lighting fixtures is choosing the proper size and proportion of the units.
In fact, the biggest mistake consumers make when installing new outdoor lighting is purchasing fixtures that are too small. Keeping in mind a few simple tips when selecting your fixtures will greatly enhance the final look and visual appeal of your lighting.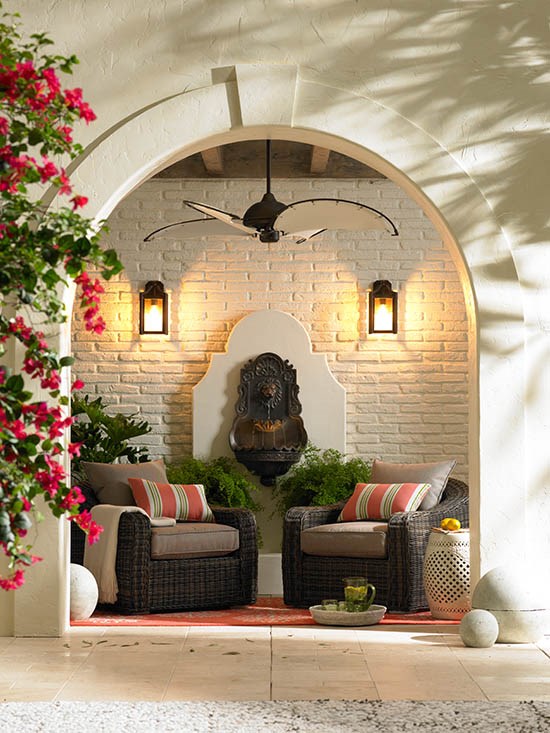 How To Choose a Size
When choosing lighting for a door or entryway, a simple guideline to keep in mind is that the height of your lantern or outdoor fixture should be based on the height of the door or opening.
If a single side lantern is used, the piece should be approximately one-third the height of the door.
If two lights are used on either side of a door, the pieces used can be slightly smaller, say one-quarter the height of the entryway.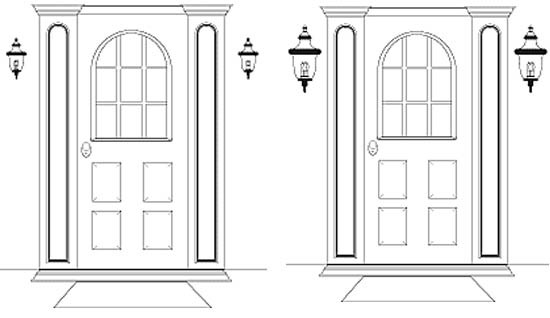 Installation Tips
The fixtures should be mounted so that they are slightly above eye-level. On a typical door this measures out to approximately 66 inches above the threshold of the door.
Depending on the outlet box location, different arm styles can be selected to position the filament at the correct height.
This is an especially important rule to remember when buying post or fence mounted lighting. For maximum curb appeal, visualize the front of your home as guests or neighbors will see it from the street. If in doubt, always go larger.
More Outdoor Lighting Ideas and Advice
Layers of Light for Outdoor Lighting
Outdoor Lighting and Curb Appeal
A Guide to Dark Sky Lighting – 6 Quick Tips
3 Must-Haves for Installing Low Voltage Landscape Lighting
Questions?
Call 800-782-1967 to speak with one of our friendly, professional Lighting & Home Decor Consultants or visit a Lamps Plus location near you. Whether via phone or in person, we're happy to assist you in completing your project.