Outdoor Lighting & Curb Appeal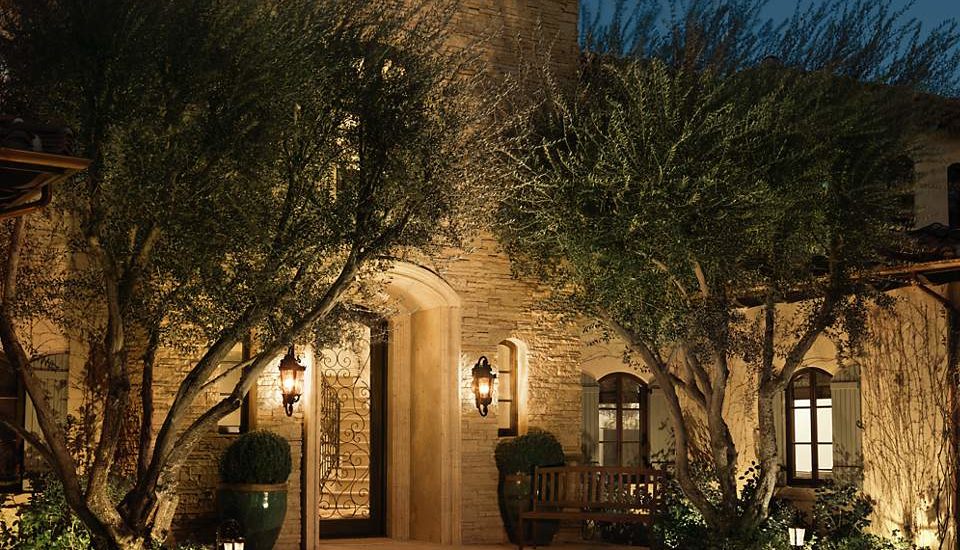 Well-planned outdoor lighting is essential to curb appeal. The right combination of outdoor lighting fixtures highlights architecture and showcases landscaping, creating an appealing and welcoming sight to both passersby and guests alike. Here are our ideas for using outdoor lighting to get curb appeal.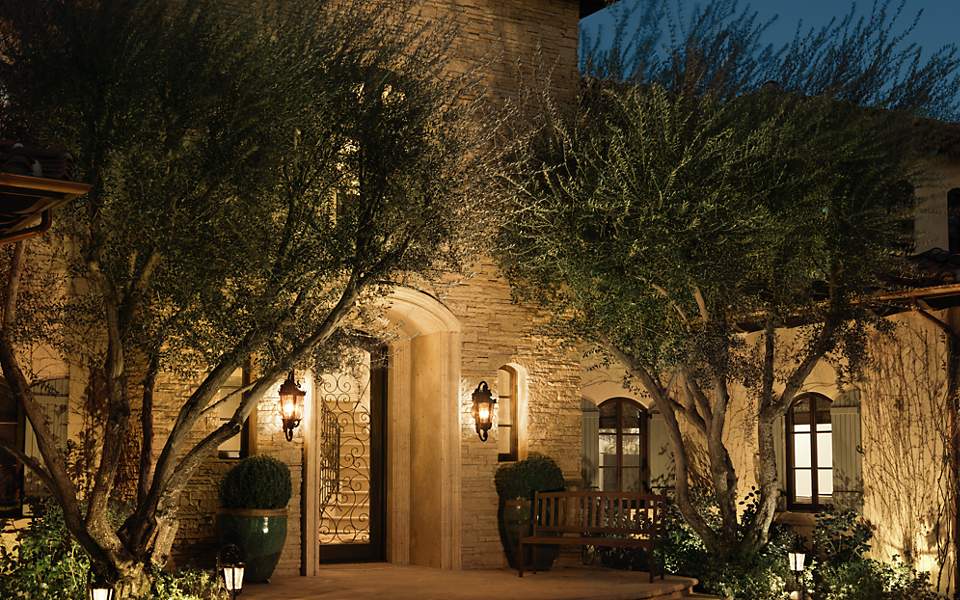 Use Outdoor Fixtures
Besides being attractive, outdoor lighting fixtures provide light for security and safety purposes as they protect against intruders and falls.
A combination of pathway, landscaping and entryway lighting is the recipe for a perfectly lit exterior with a lot of curb appeal.
Pathway Lighting for Safety and Security
Outdoor path lighting is an excellent way to increase your home's curb appeal and will make your home look welcoming and is important for safety reasons (no tripping and falling!)
If you can't use hardwired lights, solar path lights are available, but they aren't as bright as their hard-wired brethren.
Post Lights
Post lights are great for creating curb appeal as well. Place a pair at the end of your walkway near the street to create a visual gateway. Lighted bollards or post lights are also perfect for garage areas and driveway lighting.
For the energy conscious, both path and post lights come in LED versions as well. LED lights have come a long way from their cold, bluish light of the past. LED lights can now cast a soft, warm glow, which is exactly what you want for your outdoor lighting fixtures.
Make the Move to LEDs
Outdoor LED lighting is fast becoming the light of choice for lighting designers and homeowners because of their long lives. LED bulbs generally last approximately 18,000 hours (about 18 years)!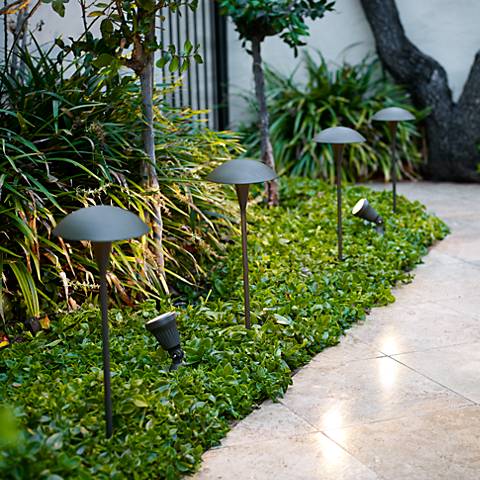 Landscape Lighting
Landscaping lights are used to showcase architecture and landscaping – two important components of curb appeal. Landscape lighting also comes in energy-efficient LED versions, a wise investment.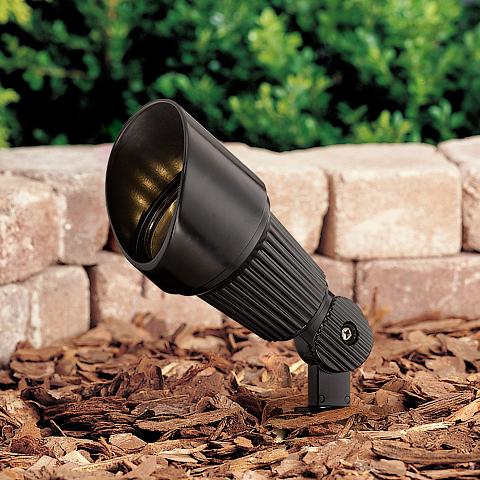 Highlight an Entryway for Curb Appeal
The front door is the final ingredient in the recipe for perfect outdoor lighting and increased curb appeal. It is also your last chance to make a good impression (from the outside, at least.)
A pair of stylish wall lights on either side of the front door and a pretty lantern above create a welcoming place to pause as your guests wait to cross the threshold into your home.
Like the other two types of outdoor lighting fixtures, entryway lighting is important for safety and security reasons. You definitely want to be able to see who comes-a-knockin'!
Solar Lights
Solar powered lights are not as powerful or available in the range of styles as other types of wired lighting, but they are a great option in some cases. If you do not have access to an electrical outlet or junction box, a solar light is the perfect solution. Just position the light in a sunny spot and let mother nature do the rest. On a full charge, these designs can provide illumination for many hours. Our best solar fence lights, for example, have a run time of 5 to 8 hours on a full charge.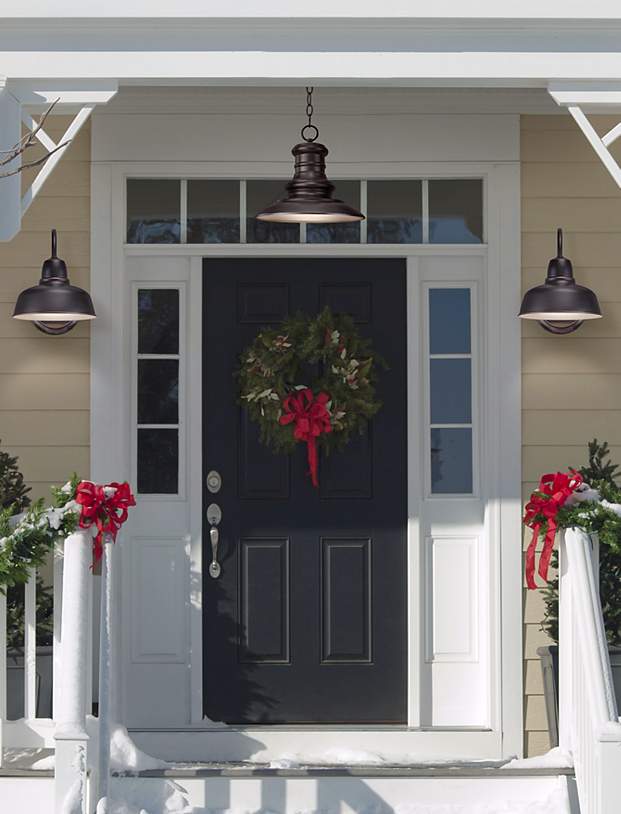 More Outdoor Lighting Ideas and Advice
Quick Guide: Choosing the Right Sized Exterior Lighting
Create Outdoor Ambiance with Deck Lighting
Ultimate Guide to Outdoor Lighting
A Guide to Dark Sky Lighting – 6 Quick Tips