How to Use Layers of Light for Outdoor Lighting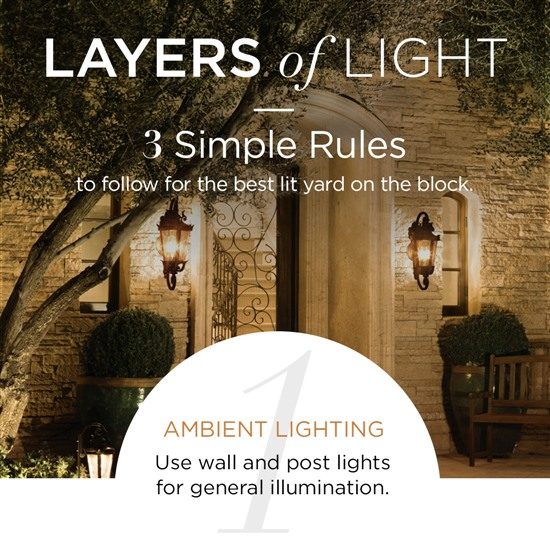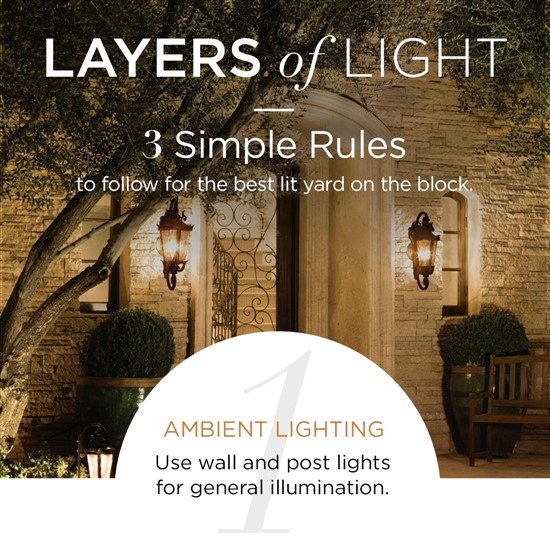 Our ultimate outdoor lighting guide incorporates the three basic lighting types: Ambient, Task and Accent Lighting. Once you are familiar with these basics and how to utilize them, it's easy to have the best lit yard on the block.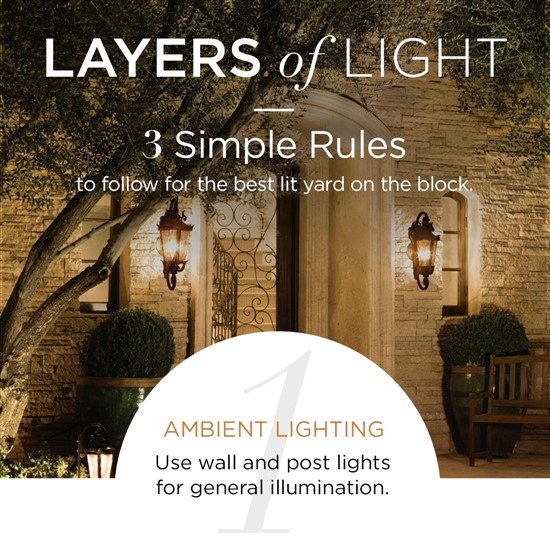 Rule 1: Ambient Lighting
Ambient lighting provides an area with overall outdoor lighting. Also known as general lighting, it radiates a comfortable level of brightness without glare and allows you to see and to walk about safely. This type of lighting can be accomplished with outdoor wall lights and post lights.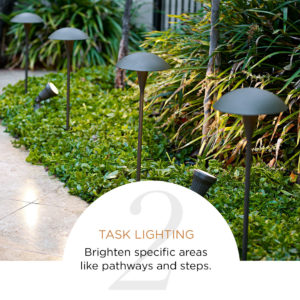 Rule 2: Task Lighting
Task lighting is paramount when performing specific tasks. This type of outdoor lighting can be achieved by using pathway lights, deck lighting and outdoor step lights.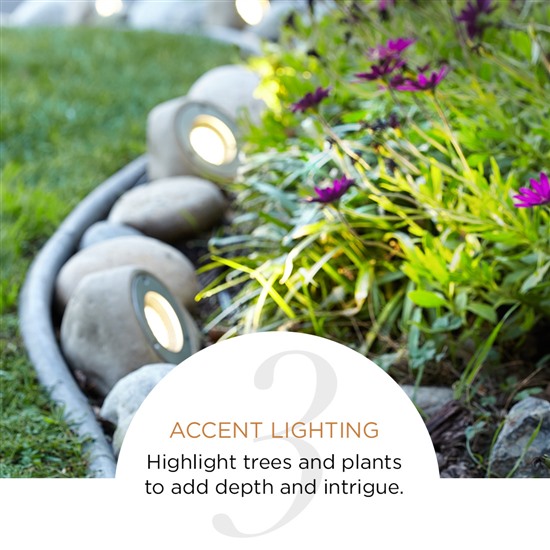 Rule 3: Accent Lighting
Accent lighting adds drama to an outdoor space by creating visual interest. It is used to highlight trees, planting areas and architectural details. This type of lighting is usually provided by spotlights.
Now you have the knowledge of the three basic types of outdoor lighting; Ambient, Task and Accent Lighting, and are sure to have the best lit yard on the block.
Questions?
Contact one of our professional lighting & home decor consultants or visit a Lamps Plus lighting store location near you. Whether via phone or in person, we're happy to assist you in completing your project.
More Outdoor Lighting Ideas and Advice
Quick Guide: Choosing the Right Sized Exterior Lighting
Create Outdoor Ambiance with Deck Lighting
Outdoor Lighting and Curb Appeal
A Guide to Dark Sky Lighting – 6 Quick Tips
3 Must-haves for Installing Low Voltage Landscape Lighting