Close-to-Ceiling Fans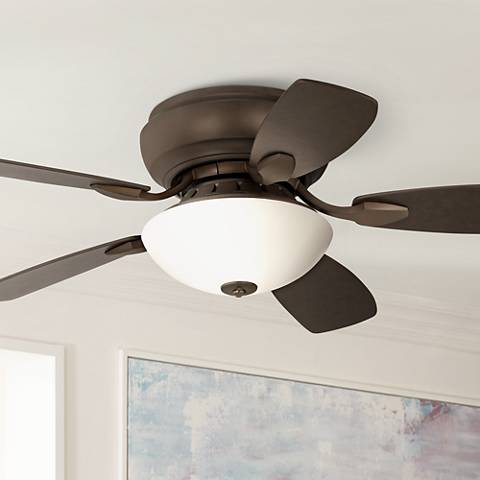 Have a small room that needs a ceiling fan? Look to a close-to-ceiling fan to fit your space.
Close to Ceiling, Low Profile, or Hugger Fans
Sometimes called hugger ceiling fans or low profile ceiling fans, these fans are specifically designed for smaller rooms or rooms with low ceilings.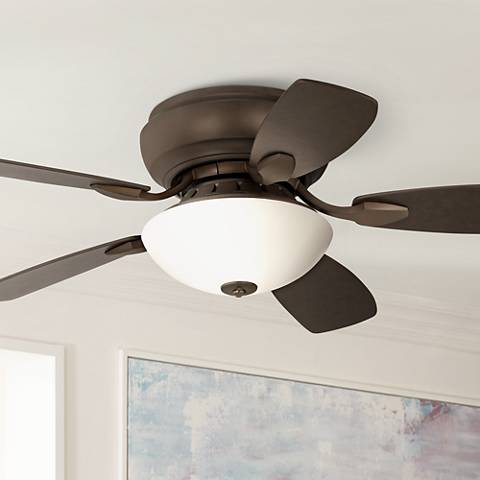 No Downrods Used
Close-to-ceiling or hugger fans have a fan motor that fits flush with the ceiling surface.
No downrods are required for use with these types of fans, although many can be "dual mountable", which means that they can be mounted directly to the ceiling or used with a downrod.
Ideal for Small Spaces
The style is perfect for use in small bedrooms, home offices, laundry spaces or any space where you want to add air and a breeze.
Questions About Close to Ceiling Fans?
Call 800-782-1967 to speak with one of our fan experts, or visit a Lamps Plus store location near you. Whether via phone or in person, we're happy to help you assist you in completing your project.
More Ceiling Fan Ideas and Advice
5 Features to Look for in a Ceiling Fan