Energy Efficient Ceiling Fans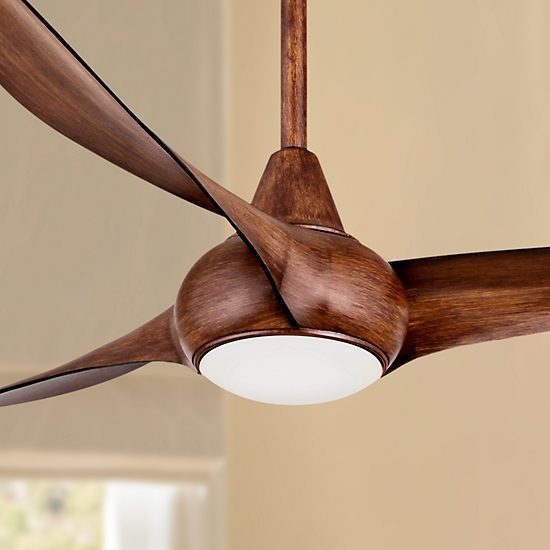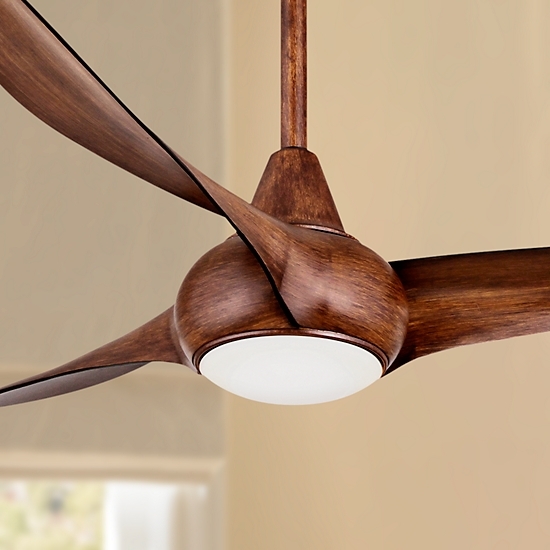 There are two types of energy saving fans to look at – Energy Star rated fans and energy efficient ceiling fans. Adding either one of these energy efficient ceiling fans to your home is a great way to keep cool and save money at the same time. Check out our fan buying guide below for general tips, then read on for more about energy efficient fans.
Energy Star Ceiling Fans
Energy Star is a program run by the EPA. Products can earn the Energy Star label by meeting the energy efficiency requirements set forth in Energy Star product specifications. We carry a wide range of Energy Star ceiling fans.
Energy efficient fans may not have the Energy Star label, but they still incorporate many energy efficient design elements, including efficient motors and blade pitch designs.
Fan Direction
For maximum energy savings, choose a fan with motor and blades that can reverse direction.
Run your fan counterclockwise in the summer and clockwise in the winter for the most efficient air circulation.
You may save as much as 40% during the summer months and 10% during the winter by using a ceiling fan in this manner, and by adjusting your thermostat accordingly.
Room Size
Get the right size fan to match your room for maximum effectiveness.
However, remember to take into consideration the room size and the way the room will look when the fan is not in use.
A small bedroom, for example, might not require a larger fan. Here are some rough suggestions for fan sizes based on the size of your room:
ROOM SIZE – FAN BLADE SPAN
225 sq. feet or larger – 50″ – 56″ dia.
144 – 224 sq. feet – 42″ – 44″ dia.
64 sq. feet or less – 32″ dia.
Blade Pitch
Blade pitch is also an important factor to keep in mind. A 14 degree blade pitch and up is generally considered ideal for moving air efficiently.
Generally speaking, the larger the room the steeper the blade pitch you'll need to efficiently move air in the space.
Fan Hang Height
Hang a fan no lower than 7 feet above the floor. 8 to 9 feet above the floor is considered ideal.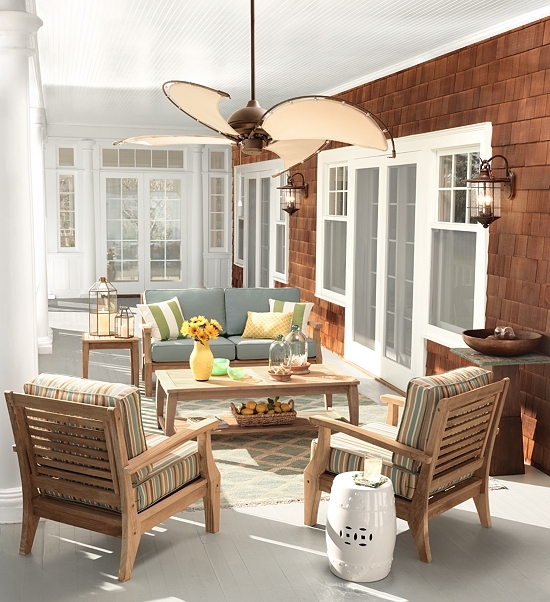 Damp Location Rating
If you fan is going to be used in a damp location or in an outdoor setting, please be sure to choose a fan that is UL rated for a wet locations, bathrooms, porches or outdoor patios.
We carry a wide assortment of outdoor rated ceiling fans to choose from, so you are sure to find a look that's right for your home or application.
Energy Efficient Fan Questions?
Call 800-782-1967 to speak with one of our ceiling fan consultants or visit a Lamps Plus location near you. Whether via phone or in person, we're happy to assist you in completing your project.
More Ceiling Fan Ideas and Advice
5 Features to Look for in a Ceiling Fan