Design Trend: Home Library Lighting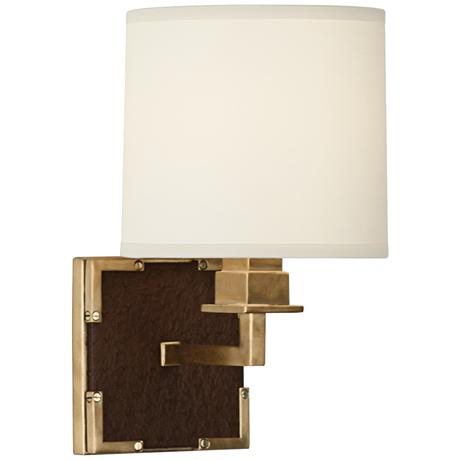 In a world dominated by tablets and electronic books, it's a miracle that people even want to have a library in their home, let alone use them as a focal point. Thankfully they do, and even more exciting is that designers are finding clever and handsome ways add home library lighting.
Lighting in the home library has never been more exciting and several trends are creeping into just about every shelter magazine and blog around. Books create wonderful texture in a room and add an unmatched warmth. Depending on your needs, the new look in libraries today include decorative wall sconces and sleek picture lights.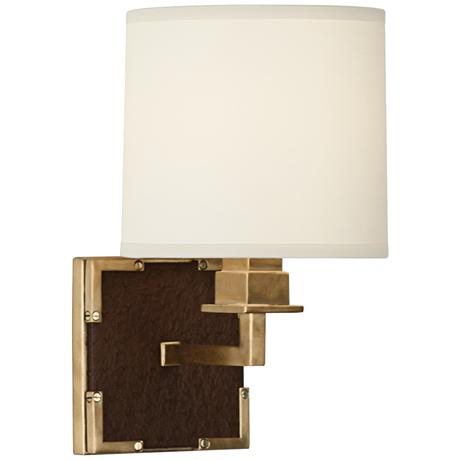 Here are 6 ideas for your home library lighting:
1.  Brighten bookshelves and their contents with a picture light. Mount the picture light at the top of the bookcase and direct the light down to illuminate the shelf spaces. It's a dramatic look at night, as well as being functional, allowing you to easily see the contents of the shelves.
2. For a traditional look, add wall sconces or wall lights around shelving to help define and frame them. If your library has a fireplace or other architectural detail, you can use wall lights to highlight it as well. The lights will provide soft, general room lighting, helping to set a relaxing look for the entire room.
3. For a more low-tech solution, you can use can use uplights to illuminate room details or potted plants. Accent light such as these can be tucked behind pots or chairs so that you only see the effect of the lighting, not the light source itself.
4. Another low-tech, easy lighting solution is to use clip lights on shelving or desks. Direct the light to illuminate the shelving or highlight furniture details. You can also use the clip lights in a more functional way, aiming them to illuminate desk tops or study areas.
5.  Swing arm wall lights are a great option next to a desk or a favorite reading chair. They won't add clutter to your floor space, and they can be direct and adjusted as need for reading tasks.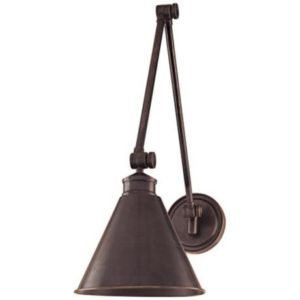 This unexpected bronze-finished swing-arm light can enhance your library cabinetry or even over a library desk for reading.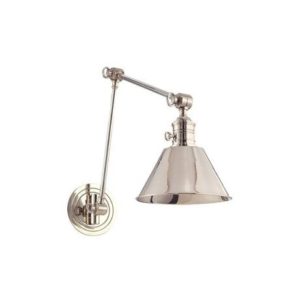 Here is a brighter version of the wall-mounted lamp. This polished chrome swing-arm lamp would be smashing in a white kitchen over the sink, desk or over cabinetry if you have space.
6. If you don't have room for mounting wall lights or picture lights, the classic track light still looks good. If you feel your tracks are outdated, there are plenty of updated versions to use.
Easy-to-install track-style ceiling lights with spotlight adjustable heads in the ceiling is another great idea if you don't have enough wall space above your shelves. Don't be nervous to mix contemporary lighting with a traditional interior, as the two looks work well together.
Other contemporary ideas for lighting bookcases include pin lights used on every shelf as well as interior shelf rope lighting that creates an illuminated glow on every shelf.  Remember that the purpose of home library lighting is to focus on the activities and objects that are important to you, be it reading books, illuminating photos, or highlighting collectibles.
Related Ideas and Advice Articles
Style Guide: Decorating with Iron Lighting and Furnishings
Home Decor Trend: Craftsman Style
Style Guide: Tiffany Lighting and Decor